How is the timing of pest control treatment determined?
Many of the applications of pesticides for pest and disease control are done preventively and, according to the Food and Agriculture Organization of the United Nations, 40% of pest and disease control treatments are done late. In pest control, it is not only the type of pesticide used that matters, but also the timing of the treatment.
In Integrated Pest Management, it is not so much the what that matters, but the how, and above all, the when.
Timing of Spodoptera frugiperda treatment
Spodoptera frugiperda (corn leaf worm, fall armyworm, grass worm, southern grass worm, common names) is an agricultural pest that causes great damage worldwide, mainly because treatments are carried out late..
In this case, treatments should be carried out at the latest when the larvae of the pest are in the third instar stage or molt, when the insect larvae are approximately 1.2 cm long. The cause of failure in its control is mainly due to late treatments, when the larvae are already protected inside the corn head.
How to know when?
Fighting a pest is not simply repeating treatment with the chemical product you know well, or trying new ones that you do not know, but it is necessary to act knowing the pest's habits and its biological development, which are decisive to know when the treatment will be more efficient to control the pest.
FuturCrop is the software that predicts the opportune moment to carry out monitoring, the initial moment of the pest and the generational cycles of its populations.
This information will allow us to determine in advance whether economic treatment thresholds could be reached (by the number of generations, population density peaks and the result of sampling or trapping) as well as when the pest is most vulnerable.
El software también crea las gráficas térmicas del cálculo de los eventos fenologicos de las plagas y facilita información relevante para la identificación y monitoreo.
FuturCrop controls the development of 179 pests that affect more than 250 crops. You can see pests and crops here.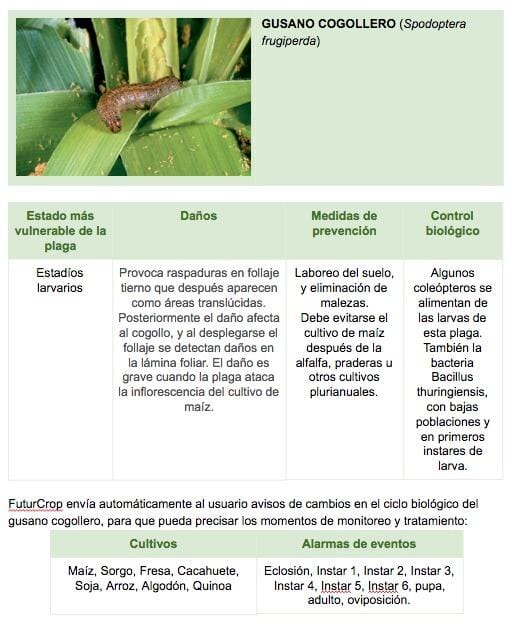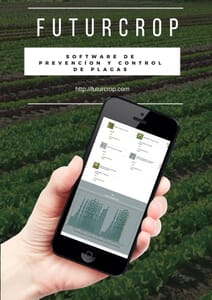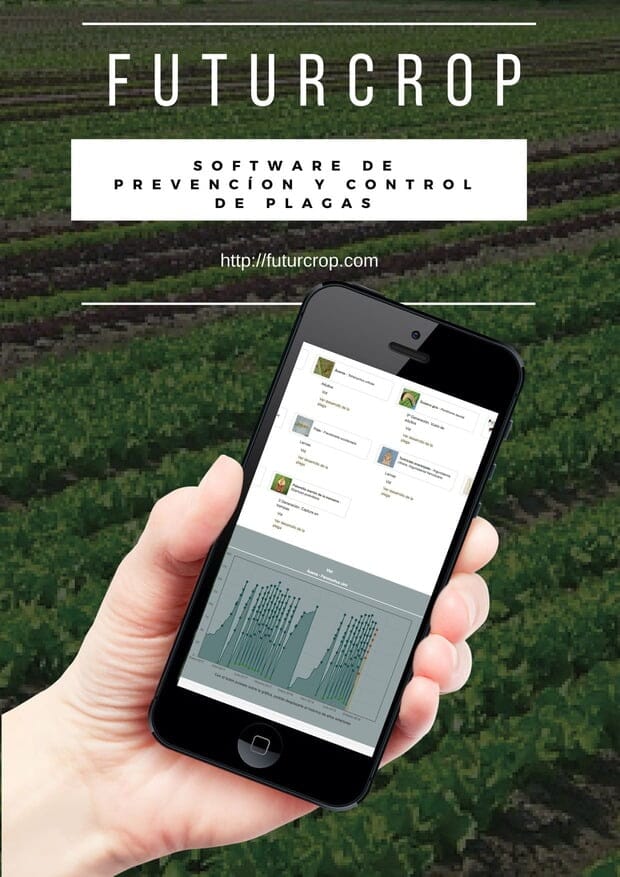 ¿Cómo reducir el uso de plaguicidas en la producción agrícola?
Reduce el uso de insecticidas en tus cultivos utilizando los productos cuando la plaga es más vulnerable.